Digital Jaguar Parts Manuals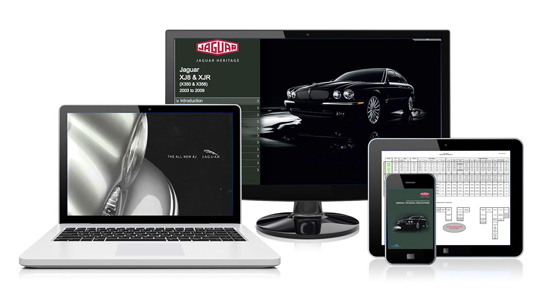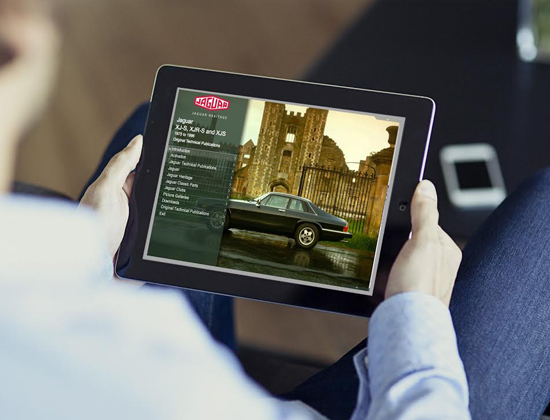 Jaguar Digital Parts Manuals are a must have for any Jaguar owner. Our manuals feature in depth diagrams, descriptions, and resources for repairs. Drill down into each section of the manual like: Engine, Suspension, Heating / Cooling, to find the part or repair procedure you are looking for. Easily view information on your computer screen, tablet, or smart phone.
Online Access Option/Feature:
In addition to the DVD, each OTP Product now includes an "online access" card inside the packaging. The card includes some additional text and instructions as well as the URL or web address required to access the interface and and content. from a personal computer (Mac OSX or Windows) as well as Tablets or Handheld devices (Mac iOS, Windows or Android).
Each OTP product continues to provide each registered customer with a single license for one device. In other words if a customer registers their personal computer they would be able to access BOTH the DVD as well as access the information online on that device. If a customer registers their handheld device (ipad, tablet or hybrid) they would ONLY have access on that device once the viewer is installed and the license is authenticated.
SEARCH BY JAGUAR PART NUMBER OR NAME
Jaguar Parts
by Model