Jaguar Mesh Grille Quality
Welsh Enterprises takes pride in our chrome plated stainless steel mesh grilles. Our products are manufactured new and welded together to stand up to all conditions. Our company was one of the first manufacturing Jaguar mesh grilles and were doing so before Jaguar.

Other grilles on the market are old plastic grilles with the veins cut out and a piece of mesh glued to it. This is not ideal for long term use and will eventually come part (most likely while on the freeway).

You can be sure our line of grilles are laser cut to exact specifications and welded together. They are not repurposed old grilles with a piece of mesh glued to them.

Welsh Enterprises: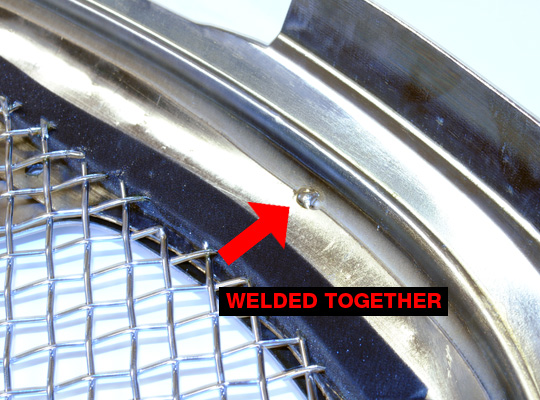 Glued Together:
SEARCH BY JAGUAR PART NUMBER OR NAME
Jaguar Parts
by Model